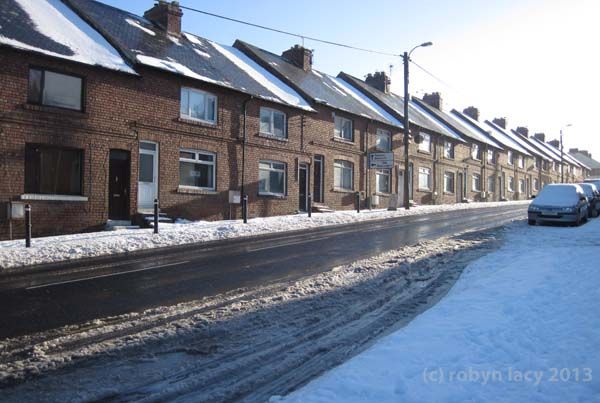 January: New Years was kicked off with fireworks in the streets and shots from our neighbours. I was half way through my time living in Durham, and it was fantastic. This picture is from the bus stop near my house, and I never got tired of seeing that row of houses every day. My friend Kelsey who was living with me over there had to leave in January as well, which was very sad. I worked on a lot of papers and planned trips that month. There were also some field trips to Iron Age oppida sites!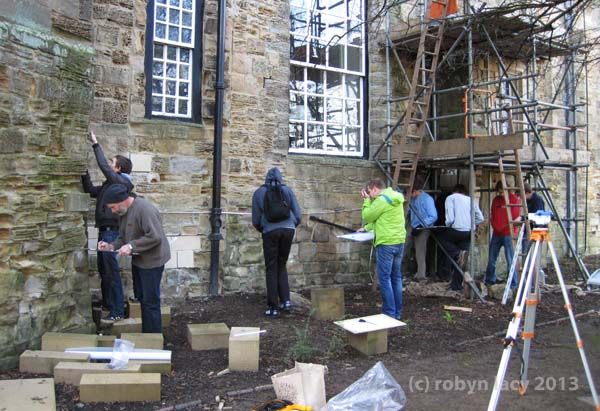 February: This month started with me headed to York for the Yarn Bombing event at the York Art Gallery. Met up with my friend Jim and we had a lovely day of it all, with a fantastic pub lunch in the middle~ mmm York. For school there was a load of surveying the castle (pictured), and loads of paper-writing struggles. I went to see a play in an old theatre, and did a 'working with lime' workshop followed by cafe adventures with lovely friends.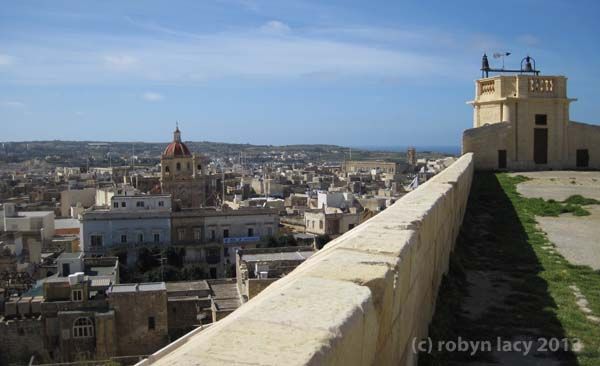 March: Ohh March was a pretty big month! I turned 21, and went to York on a little holiday (as I do). Field trips included Escomb Anglo-Saxon church and a Roman fort. There was a lot of battling with geoplot for a surveying assignment. And the biggest thing in March was that I went to Malta for a week! Easter holidays started, and there was an archaeology trip to Malta...so I went! I've never seen archaeology like what they have there, and it was just incredible.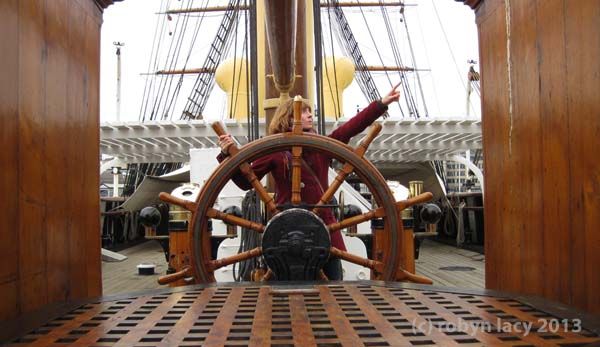 April: The most exciting part of April was my pilgrimage to the RRS Discovery in Dundee, one of the famous Antarctic exploration ships! Went to York again (this happened a lot), and also did a lot of school work. Easter break took up most of the month! Also, Jim and I crocheted 20 swans and it was quite the ordeal.
May: There were two very intense weeks with a ton of early mornings, work at the computer labs, and trying to find working printers. And cafe movies! I did a lot of studying ahead of time, so while everyone else was panicking about studying later, I went to Wales for a week for a pirate festival. It was super cool! My exams went well and I had some lovely visits with people and days out. At the end of the month I headed down to London, and moved back to Canada.
June: I started working at the Oliver & District Museum! It was just a brilliant job, and I couldn't have been happier (though it could have been a bit cooler outside!!) I carpooled with my dad everyday, and we'd stop for coffee in the morning sometimes~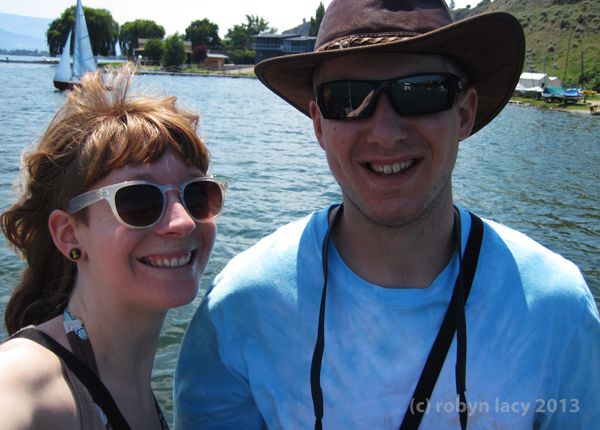 July: Lots of museum work, sailing, and hanging out with my family and Kelsey! There was also a small trip to Calgary to drop stuff off in the house for the school year, and attended the Sun and Salsa festival in Kensington.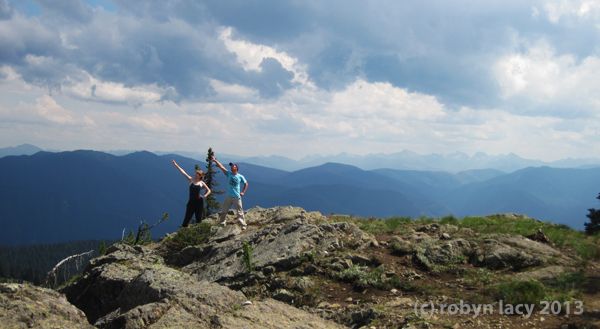 August: The best part of August was a 3 day camping trip with Kelsey and Steve which involved hiking, hail storms, and no clocks. It was amazing and none of us wanted to leave. Museum work wrapped up at the end of the month, and saying goodbye was a sad event. I started rock climbing in August, and also seeing a boy.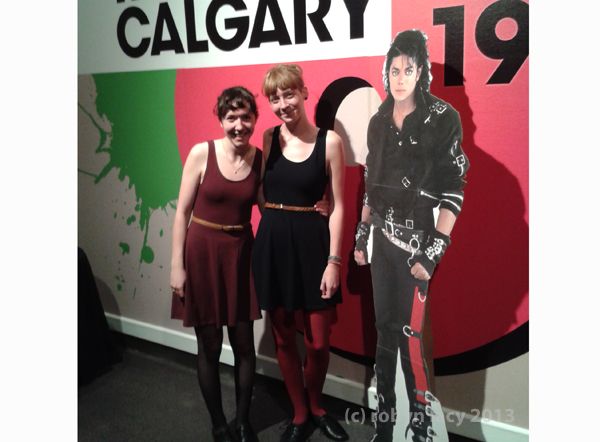 September: Moved back to Calgary, and the final year of my undergraduate degree began! This picture is of me and my housemate Amy at a gallery opening party at the Glenbow Museum. There was a lot of running around, climbing, going to cafes..etc!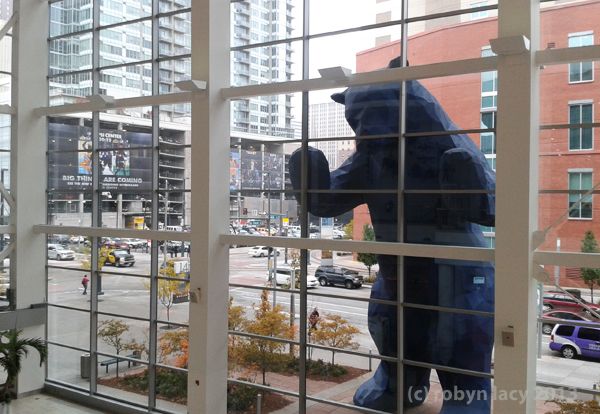 October: October involved a lot of lab work for my paleoethnobotany class, and some paper writing. The boy came to visit in the middle of the month, and we went rock climbing a lot. The biggest part of the month was when I went to Denver, Colorado, for the Geological Society of America's 125th conference! My gravestone erosion research was presented by my supervisor, and I met up with a bunch of my amazing lady-scientist tumblr friends. We hung out a bunch over the conference and it was amazing. The flight on the way home was delayed for ages and we didn't get back to Calgary until 3am...to find it had snowed.
November: My friend Mary came to visit for the long weekend in November, and we had an awesome time playing tourist all over the city! I'd never been up the Calgary Tower before, and it was quite the place! Things ended with the boy, and I went rock climbing a lot with my friend Michelle. There was a lot of frantic paper writing on my behalf, trying to get everything done in time.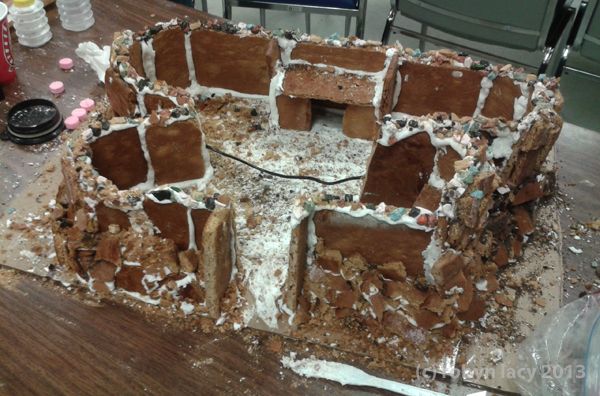 December: All my assignments were finished in time, classes wrapped up, gingerbread archaeology contests were won! I had all of my exams, made masks, had lovely cafe brunches, climbed 4 times a week so far...December, as it currently stands, is lovely! I only have 4 months left in this degree and I'll be out in the world for a year! Crazy... I'm heading home to the family in a few days, and I'm sure Christmas is going to be wonderful! x