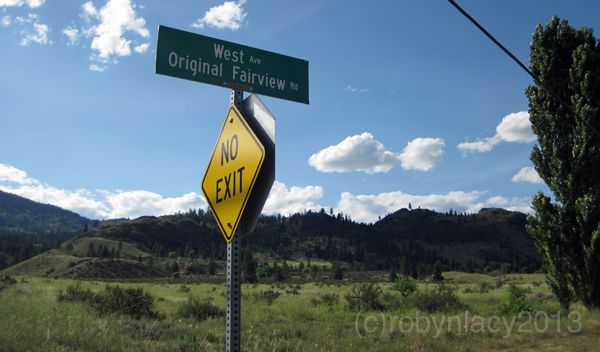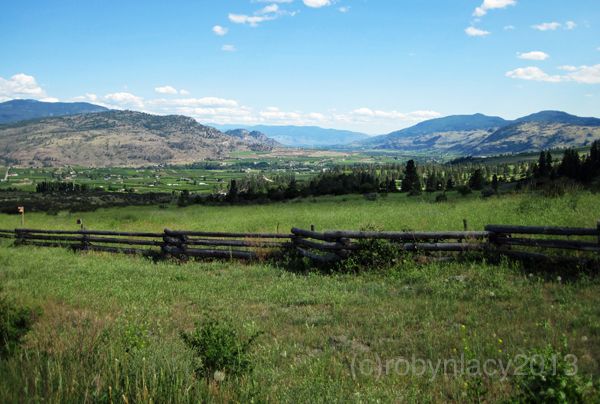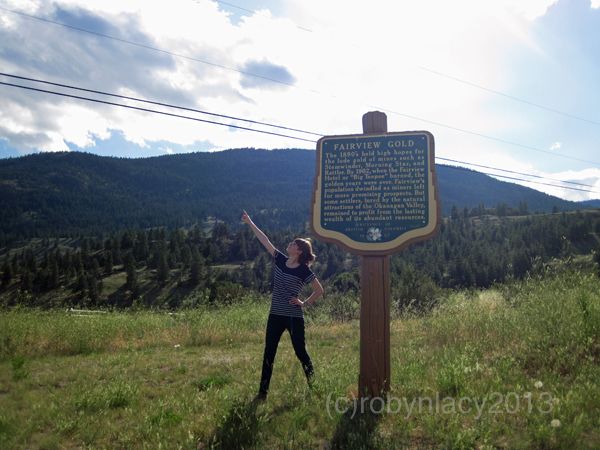 So first up on today's long-over-due-blog menu, is the Townsite of Fairview!
Yesterday was Oliver's Sunshine Festival Parade, which as the summer museum assistant-student people we went in so show the community...that the museum is present and running again! It was pretty cool to see how many people turned out for it and how much effort everyone put into their floats! And it was a billion degrees out so we got iced coffee afterwards as well and drank it way too fast.
After work Janell and I got ready for an adventure up to the townsite! There is an interpretive sign (a different one than in that picture) that told all about the history of the town and how the hotel burned down, as well as a good deal about the fir trade in the area and the old Fort Okanagan. It was well done, if now very outdated! There were also about 5 other people up there when we were there...which we were veeeery excited to see!
Walking around the townsite however, is very anti-climactic after reading about how exciting the town
used
to be! There is nothing left there anymore...save maybe a few rusty flattened buckets and a flatter area we suspect might have been a road. It's sort of a nature preserve now, but it would have been lovely if sooooomething was left for people to see. It's eery as well to think of how so many people lived there, and in a matter of a few years even the ghost town had fallen apart and vanished. Not to mention all the looting that took place on the site. -sigh- this is why we don't know as much about the site as we would really like...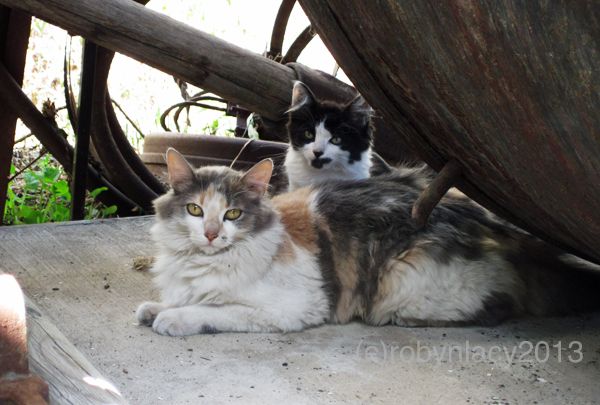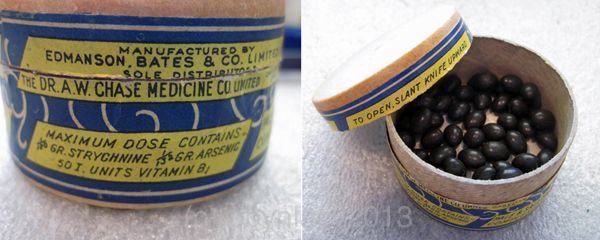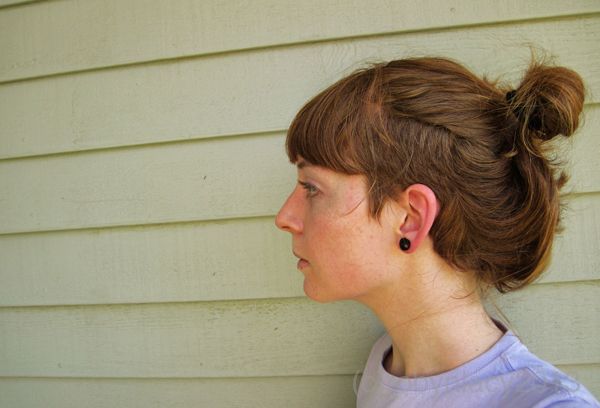 Part too is more museum things.
We finally got close enough to the kittens without them running off to get some decent pictures of them! In the first one is the mother cat with McKinney. The second is of Caribou (grey), Fairview (tabby), and Stemwinder (black) drinking from the water dish we leave out for them now. It's so hot now, we don't want them getting dehydrated out there!
Also, Saturdays are now Mystery Box day. We're currently on 'Box 7'..in no numerical order at all of course! The first thing I catalogued was this box of famous 'Dr. Chase's Nerve Food'. If you can read the label there, it says the pills contain Strychnine and Arsenic! How...nice... uh.. They look like mouse droppings as well, isn't that just so lovely?
And as an added bonus, I was pleased with my hair and decided the internet needed to see. Cheers! x