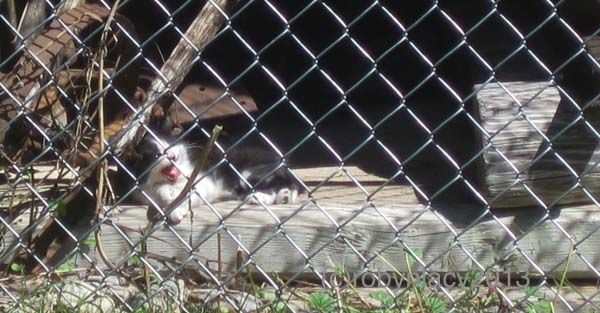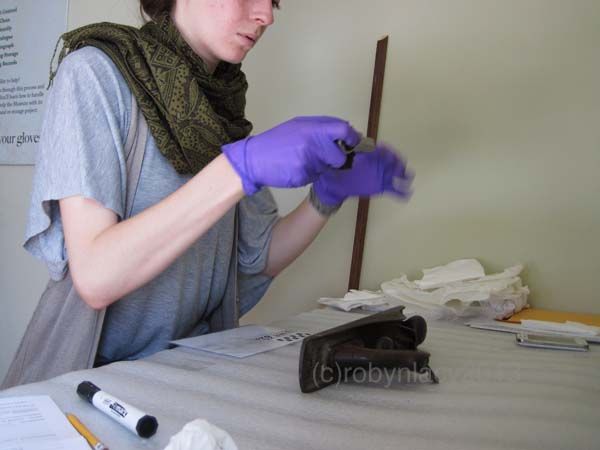 The toast of the lunch table for the last week or so has been our 'museum cats'. There is a mother cat and 4 kittens who live outside in our industrial artefacts compound, and she brings them out to play in the sun while we eat lunch. We named them all after historic things in the area to keep it fitting with the museum as well.
The mother is Olive (after John Oliver)
Grey fluffy kitten: Caribou (after the Caribou Amelia gold mine at Camp McKinney)
Black and white kitten: McKinney (after the camp)
Calico kitten: Fairview (after the Fairview town)
Black tiny kitten: Stemwinder (first mine sunk at Fairview)
Stemwinder tried to get out of the compound the other day as well, and the mum cat was getting up to catch him as he slipped through the fence and started struggling through the grass. So I opened the back door and said 'Stemwinder, no!' and he darted back throguh the fence. The mum gave us a look through the kitchen window...we are pretty sure she brings them out at lunch so we can watch them for her while she naps or something~
In the pictures there, it's McKinney and Stemwinder hanging out in the summer in the morning. I finally remembered to bring my camera and get some pictures of them!
The museum is super air-conditioned, which I love! It means I can actually wear loads of layers and scarves and sweaters most of the time at work. I live in a perpetual world of pretending it isn't summer outside.
Yesterday involved a lot of photography in the morning to get rid of some of the backlog we'd been accumulating over the last few days / stuff the volunteers had lovingly catalogued for us, and we'd not managed to photograph yet. I'm photographing a jack plane in that last picture. There were a lot of planes from the storage building, most of which had apparently never been cleaned...so their cataloguing has taken most of the week, just because I've had to clean each one and research it before filling in the catalogue sheets. They look so much better now!
pleased! x