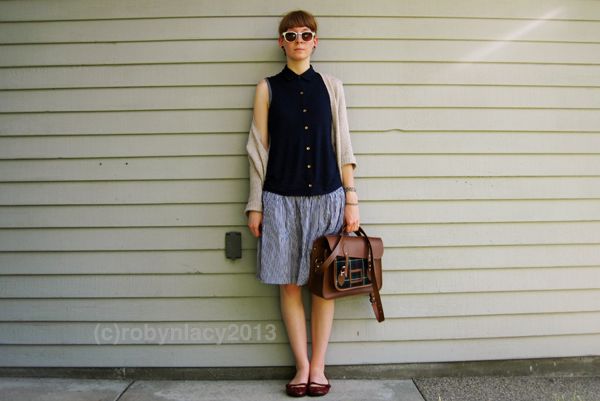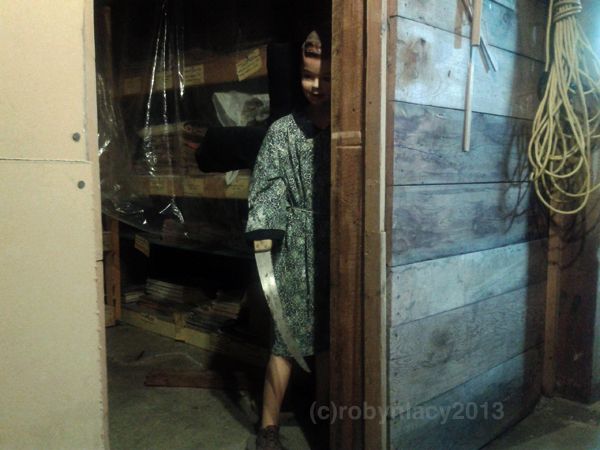 Figure A. What I wore to work on Saturday.
Figure B. Me and my brother with other people's pet's. The first picture was taken by Kelsey, and I'm with her ferret (frrt) Hammond. The second is Brendan with Summer the pug who lives on our street. Adorable!
Figure C. The ever scary dummy in our basement in Museumworld. When we found him he was standing in that spot, peering around the corner...but was wearing nothing but shoes. And he's only got one hand, so Janell and I thought that was no good. We've been shifting him around slightly over the last few weeks, and adding things. This week we gave him a new hand and a shirt, and found a giant cross to prop up behind him because he needed something behind him!