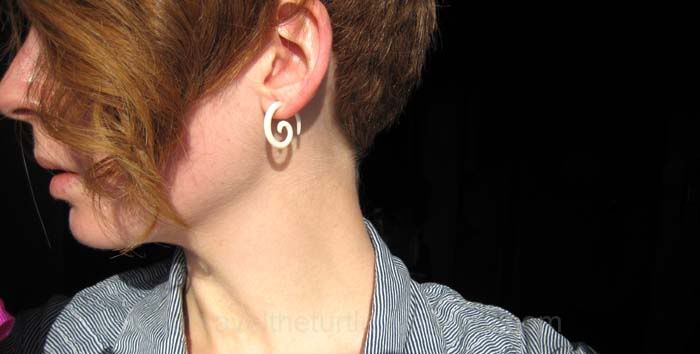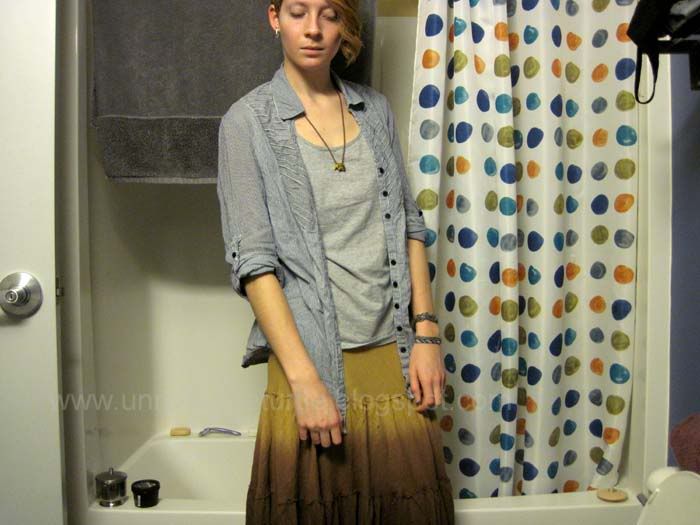 Today I handed in the last bit of homework due before Reading Break, and am currently laying on my bed watching Family Guy. Just did the dishes and am considering finishing packing before I fall asleep or something.
More importantly, did you see my earrings?! I'm stoked! I got the rings opened yesterday and put in these fantastic 3mm thick bone spirals. I haven't gotten them all the way in yet, but in a week or two I should be able to turn in a bit more! They aren't falling out or anything, so we're good. :D In one of my archaeology classes today we were talking about people in Eastern N.America, in like..1200AD? using 'ear spools' to stretch their ears. My friends turned and grinned at me...
Ps: Hey modern society? some styles are deemed unacceptable, and it seems like driving thick pieces of bone and wood through one's ears isn't one of them. Yay!
Also, my hair made a single ringlet today all by itself. I've been wanting it to do that for aaaaaaages, and it decided to do it today after I had a shower. I'm so pleased! Thanks hair~ you're awesome.
The Doctor is on!