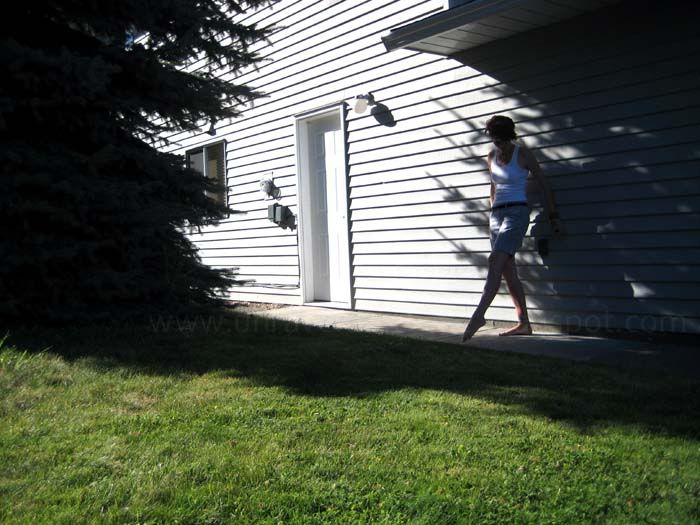 (old navy shorts, Garage top, thrifted headband, thrifted belt)
That ring now has a lot of meaning to me, and as I sit here in my room which smells gently of incense burned yesterday and a bag of blueberry granola sitting beside me, I'll tell you all a little story.
On my recent (better than) epic (yo) sailing adventure, the bosun's mate revealed that he could make really intricate Turk's head knots. (if you remember my bracelets, that is a simple turk's head). I then was doing embroidery on my brother's pants and said bosun's mate walked in.
him: "Oh cool! could you embroider a boat on my pants?"
me: "What sort of boat?"
him: "A...sailing...boat?"
me: "Like the Swift? perhaps.."
him: -pitiful look-
me: "Make me a really awesome marlin ring!"
And now I have said ring, and it's the coolest looking knot ever! I wasn't feeling well, and was laying on deck one day and it was being fitted to me finger which was a very nice distraction to the whole 'I feel ill' bit.
On another note, I feel like a bonified hippy now, what with the incense and granola in my room. It's wicked.