Or better yet, lets just call it GRAD NIGHT!!!!!
Guys, this is crazy! My graduation ceremony is being held in just...2 hours from now. It's insanely hard to comprehend, much less spell properly without the spell check (thanks dear, you help a lot!)
In order to calm myself down I'll show you pictures of my outfit today, and my lunch.
This outfit was inspired by the fact that after today, I consider myself to be totally an adult. I'll be stearing my own path to excitment and navigating all waterways of life. I'll also be sailing in a few weeks, which is where all these nautical-references really come into play.
Nautical stripes, a solid top, ragedy necklace, and a fantastic linen blazer? I think I'm ready for anything now!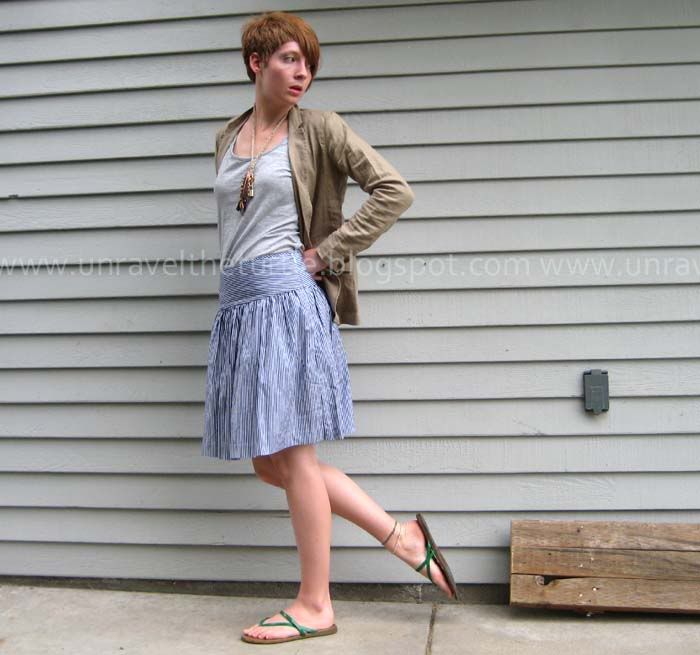 (GAP linen blazer, GAP striped skirt, Suzy Shier lace tanktop, flipflops?, DIY hemp necklace)
I went to our ceremony rehersal in that outfit and even managed to keep the jacket on for the entire program. They managed to keep the place very well air conditioned. (I'm shocked!)
For lunch I have nacho-eggs.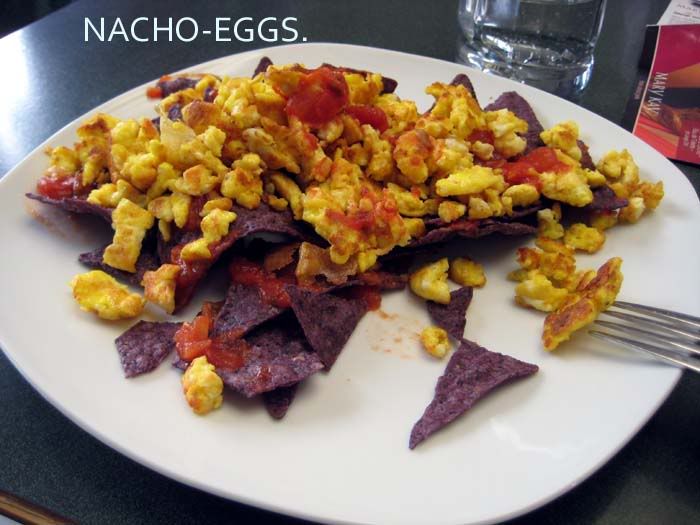 If you think the eggs look a bit brown, it's because I actually don't like the taste of eggs on their own. I mix them with grated cheese, and then fry them within an inch of whatever remains of their tiny little egg-lives. And then eat them.
Aren't I just fantastic? :D
Just dump salsa over the eggs, which you've dumped over the chips, and there you have it. Very, very good, and I will totally be having that again for lunch in the future.
Sorry about all the graduation posts, but this isn't to be the last. The last will be on Thursday or so, after prom. Expect photos!
<3!