Hot glue guns are wonderful time savers if you're building a detailed model of the hotel. But I can't count how many times I glued my fingers to the walls today!
Outfit~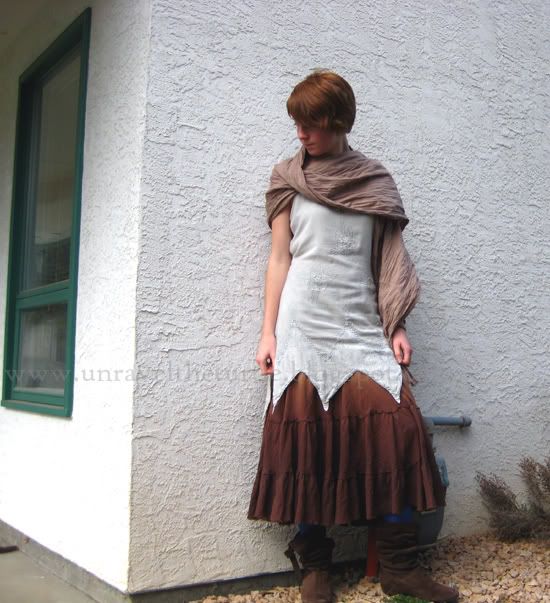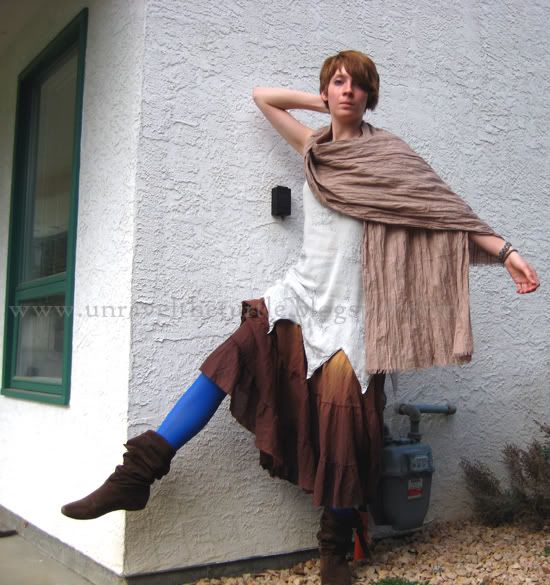 (thrifted top, Bluenotes skirt, scarf from Paris, boots from Florence, Tristan tights, handmade necklace )
This outfit was brought to you by the weather, once again. You all know I can't resist this shirt! I have to wear it..at least twice a week at some point or another. When it falls apart, I'll be quite sad~
Aaaanyways, when I looked out my window this morning I saw brown grass with hints of green, tree trunks, and touches of blue sky from behind the pale cloud coverings. Not that you can see my necklace from there, but it's a green beaded flower which one of my school's Japanese exchange students from a few years back made for my 16th birthday. It's really lovely! I'll have to take a picture of it sometime.
I found out yesterday as well that my friend is taking me to a place called Nelson in a few weeks (?) time for the weekend. Apparently I would fit in there with my earthy dressing ways. I can't wait!
Alas my friends! March is almost at an end. shucks~ I tend to really like march. (not because it's my birthday month or anything of course...-cough cough-)
other events in my day:
-bough a tea that I actually enjoy! It's called Dilmah and it's grown, harvested, and packaged by the native people in Sri Lanka, so they actually get most of the profits for the product! How brilliant is that?
Of course I need to dump some sugar in it...but that's just me.
-found a company called 'Pacific Yurts'. I am going to live in a yurt someday everyone! They are very eco-friendly, cozy, and not even as expensive as a car! I could get a 30-foot wide, totally insulated yurt for under 15,000$. Imagine the amazing land you could buy for that to plunk your yurt on? I'm stoked everyone, totally stoked.
Here! I'll leave you with a picture of one:
Ciao!