A lazy day, and yellow-lit photos.
Guess who was feeling slighty artsy today?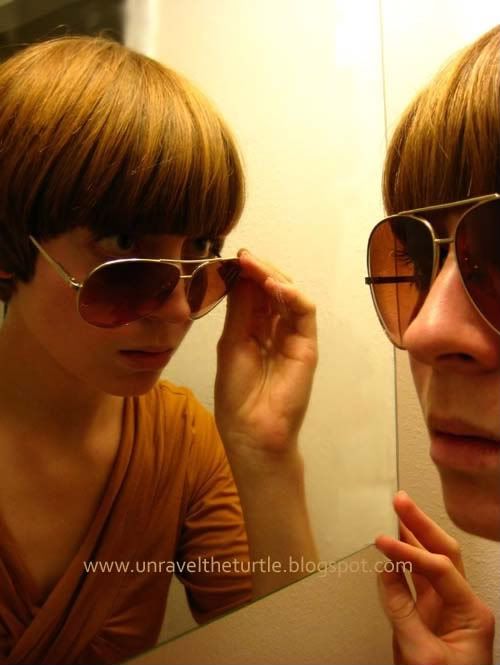 The middle one is photoshopped..(not, actually I'm just magical)
I spend a good deal of today covered in hairs. Alpaca hairs!
I have a bag of Alpaca hair in my room, and this past summer I finally got some carders to card it with, so I sat around today carefully carding and rolling the hair in rolags to prepare it for spinning. It's talking a while, but I'll photograph it when I'm a bit farther into the bag...and maybe have improved my style a little bit better too!
My friend's comment today was 'Who still does that?!'
haha. Me, apparently, along with mountains of other people who don't happen to live in such a commerciallied society as we do.
Making things has become a lost art, you know? People seem amazed when I have something knitted or crochetted that I brought into being..not to mention shoes that I've come up with. (or at least, re-furbished) darned socks...ect.
It makes me sad to think we're so reliant on others to create our basic needs for us. (this is where DIYers make someone like me very happy)
Being even slighty able to create things you need/want is a power; a power against giant corperations, and a power to keep a few coins for rainy days.
Which is why when I just thought "Oh, I should get a hot-air balloon necklace' , my other thought was 'There is sculpy on the counter...'
Also, my family played a card game called Backpacker today, and this was the score sheet for my brother and I.
Happy Saturday evening/Sunday morning for others/whenever you are reading this!